The Board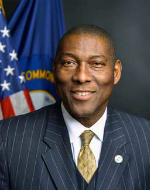 Derrick Ramsey, Chair
Secretary of the Kentucky Education and Workforce Development Cabinet
Derrick Ramsey has decades of experience working in Kentucky's higher education system. He began his career as a Community Relations Officer at the University of Kentucky before becoming Athletic Director at Kentucky State University, where he developed the Student Athlete Excellence in Academics program. Under his leadership, Kentucky State athletics produced more Presidential Scholars than any other school department. Secretary Ramsey also served for seven years as the Director of Athletics for Coppin State University in Baltimore.

Most recently, Ramsey served as the Secretary of the Labor Cabinet under Gov. Bevin, where he was responsible for administering worker compensation and workplace standard laws for 1.9 million Kentucky workers and employers. Ramsey also served as Deputy Secretary of Commerce under former Gov. Ernie Fletcher, where he managed a $50 million budget and oversaw human resources for the agency.

As Labor Secretary, Ramsey emphasized workplace safety education and helped to streamline and modernize the state's litigation management system for workers' claims. Ramsey also revived Kentucky's Registered Apprenticeship Program to better recruit and train the next generation of workers. Over 1,000 Kentucky employers have joined the program, which offers paid on-the-job training for participants.

Ramsey is also an accomplished athlete and was the first African-American starting quarterback for the University of Kentucky football team. His athletic abilities vaulted him to a nine-year career in the NFL, which included a Super Bowl championship in 1981.

Ramsey resides with his wife in Lexington, Kentucky.


Dr. Wayne D. Lewis, Jr.
Interim Commissioner of the Kentucky Department of Education
On April 17, 2018, The Kentucky Board of Education named Dr. Wayne D. Lewis, Jr., the interim commissioner of education. Lewis is a University of Kentucky professor and most recently served as the executive director of educational programs with the Kentucky Cabinet for Education and Workforce Development. He has taken a leave of absence from UK and resigned his position with the Cabinet to serve as interim commissioner.

Lewis has more than 15 years of experience in public education, serving professionally in public school districts, higher education institutions and state government. He has served as an advisor to the Kentucky Board of Education, the Education & Workforce Secretary's Designee on Kentucky's Early Childhood Advisory Council (ECAC) and chair of Kentucky's Charter Schools Advisory Council. His research, writing and teaching encompass the areas of education policy and politics, human capital and human resources management in education organizations.

"I am incredibly humbled and excited to serve the Commonwealth in this position, and pledge to work every day on behalf of all the students and families across Kentucky, Lewis said. "We need to refocus the conversation on kids and on improving education for them. Our children need to be our number one priority."

Dr. Lewis completed an undergraduate degree in Criminal Justice at Loyola University New Orleans. He earned a master's degree in Urban Studies with a concentration in Public Administration at The University of Akron, and a Ph.D. in Educational Research and Policy Analysis with a cognate in Public Administration at North Carolina State University. He serves on the ministerial team at Wesley United Methodist Church in Lexington and is a member of Phi Beta Sigma Fraternity, Inc.

Dr. Lewis is a native of New Orleans, LA, and has called Kentucky his home since 2009. He is married to an educator and has a young daughter.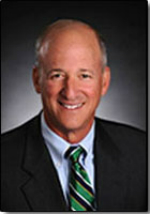 Robert L. King
President of the Kentucky Council on Postsecondary Education
Robert L. King became the third president of the Kentucky Council on Postsecondary Education January 16, 2009. He previously served as president and CEO of the Arizona Community Foundation, a statewide charitable foundation with a strong focus on education, economic development, and scientific research. Mr. King is the former chancellor of the State University of New York, one of the largest comprehensive systems of universities, colleges, and community colleges in the world.

Mr. King is very active in community service and has volunteered and served on numerous boards and organizations. He also has served on the White House Commission on Presidential Scholars; the Education Committee of the U.S. National Commission for the United Nations Educational, Scientific, and Cultural Organization (UNESCO); an advisor to the Middle State Commission on Higher Education regarding reauthorization of the Higher Education Act in Congress; the board of directors of the National Soccer Hall of Fame; and the board of trustees of A.T. Still University, a specialized university dedicated to training people for the health care professions, in Kirksville, Missouri, and Mesa, Arizona.

Mr. King received a Bachelor of Arts degree in 1968 from Trinity College in Hartford, Connecticut and a juris doctor in 1971 from the Vanderbilt University School of Law. He is married to Karen, his wife of 32 years, and they have four grown children.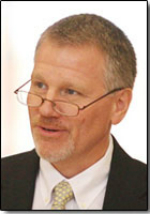 Jimmy Adams
Executive Director of the Kentucky Education Professional Standards Board
Jimmy Adams is the Executive Director for the Education Professional Standards Board (EPSB). Mr. Adams has worked in Kentucky education for more than 20 years. His previous experience in Fayette, Woodford, and Jessamine counties includes work as a classroom teacher, technology resource teacher, assistant principal, principal, director of technology, director of secondary schools and assistant superintendent. He has also served as an adjunct professor in two educator preparation programs in Kentucky. Mr. Adams received his undergraduate and Master's degrees from the University of Kentucky and did additional postgraduate work at Eastern Kentucky University.

Mr. Adams is a recipient of the University of Kentucky Department of Mathematics Sally E. Pence for Excellence in Teaching Mathematics, the University of Kentucky Teacher Who Made a Difference Award, the Golden Apple Achiever Award from Ashland Oil, and a two time recipient of the Joseph B. Whitehead Educator of Distinction Award for Exemplary Dedication to the Field of Education.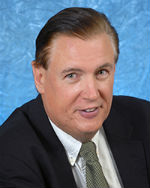 Eugene "Gene" Hutchins
Executive Director/Chief Executive Officer of the
Kentucky Higher Education Assistance Authority
Gene Hutchins is Executive Director/Chief Executive Officer of the Kentucky Higher Education Assistance Authority / Kentucky Higher Education Student Loan Corporation. He previously served as Chief Financial Officer of the New Jersey Office of Student Assistance where he focused on capital market financing of student loans associated with the annual funding of the organization's alternative loan program. For the eight previous years, he was Director of Accounting and Purchasing for the New Jersey Department of Higher Education and was responsible for the financial delivery of a wide array of direct institutional support programs, academic grant-in-aid programs, state and federal student financial aid programs, and capital programs financed through both annual appropriation and general obligation bond issues, and for the oversight of the Department's administrative budgets. Gene also spent five years as Assistant Director of the Department's Office of Budget and Fiscal Planning and three years on its internal audit staff. Gene holds a bachelor of arts in economics and a master of business administration in accounting from Temple University.